Next Chapter 2 Meeting
Thursday 16 December 2021
Our next SBE Meeting will be in person on Thursday 16 December at 6:30 PM.
It will be held at Leggio's Restaurant at 1092 Route 315 in Plains. We will order off the menu so that you can get what you want.
There is no presentation scheduled, but we will be having our annual chapter two elections at this meeting.
It is recommended that you be fully vaccinated for COVID-19 to attened.
Tuesday August 10, 2021
Our next SBE Meeting will be next Tuesday August 10th at 1pm. We will have a presentation by the fine folks at Leader Electronics.

Leader Electronics is a manufacturer specialized in electronic measuring instruments. Our strengths lie in video related fields including high definition video for television, motion pictures and so on, and our main business is to develop, manufacture and sell a wide variety of electronic measuring instruments, including measuring instruments for broadcasting stations, measuring instruments for consumer electronics production automation and labor-saving, and measuring instruments for maintenance.

Join Joe Castallano and Steve Holmes with Leader where we get into the nature of IP, how it differs from SDI, and how to work with both SDI and IP effectively as you move into IP-based operations and workflows.

Follow this Zoom Link:
Join Zoom Meeting
Wednesday June 9, 2021
The next Chapter 2 meeting is scheduled for Wednesday June 9th at 1 PM

This will be a virtual meeting preent by QForce using Microsoft Teams

Click here to join the meeting

QForce uses cutting edge unmanned aerial vehicles (UAV/UAS's) and technologies to produce efficient, accurate and cost effective measurement solutions within the broadcast, telecommunications and defense RF environments.

If your station is part of the FCC REPACK project, this service is completely reimbursable to most of our customers, plus QCommunications (parent company to QForce) offers a 100% guarantee towards reimbursement. This means that if by some chance that in the unlikely event the FCC will not reimburse the services, our customers are not out anything and all invoices collected to date will be returned and no further action will be taken. (This is after allowing QComm to work for correction prior). We have a sound relationship working with the FCC and working within the Form 399 process. We also offer the reimbursement submittal of your full Comprehensive Coverage Verification via Field Study to the FCC as an additional benefit to our customers.

Substantial amounts of RF data are collected by our systems, more than by historical means. We produce quality Antenna Measurement Reports detailing the operation of your system as well as any issues that have been detected. We also recommend ways of improving these issues. Preliminary reports are available the day of the inspection and final report within 10 days, not weeks.
Tuesday April 6, 2021
The next Chapter 2 meeting is scheduled for Tuesday April 6th at 1 PM

The presentation is by Al Roa from Scale Logic.
We will update this listing as we get more info.

https://scalelogicinc.com/company/about-us/

This will be a virtual meeting via Zoom
Scale Logic Presentation to SBE- PA Chapter
When Tue Apr 6, 2021 1pm - 2pm Eastern Time

Join link for Zoom meeting below
zoom.us/j/95489647487?pwd=Ti8rQ0... s(ID: 95489647487, passcode: 060532)

Join by phone

(US) +1 301-715-8592 (passcode: 060532)

Chapter 2 of the Society of Broadcast Engineers thanks the following companies for their support of our chapter and the Chapter 2 Scholarship given to Johnson College.

Dielectric http://www.dielectric.com/ Thank you Christine Zuba
Wednesday February 10, 2021
Virtual starting at 1:00 PM. Join link follows the description.
Title- The Transition from SDI to ST 2110 IP and ST 2059 PTP - Best Practices and Lessons Learned
Abstract- This presentation will be a tutorial on what you need to know to understand the challenges we face in making the transition from SDI to an IP based transport for video, audio and data. Karl will share what he has learned by being involved in several ST 2110 and ST 2059 deployments with a focus on what questions early adopters wish they had asked. New troubleshooting methodologies are required to visualize variable delay across the network and how critical multilayer trend measurements can be made on the stream to improve QoS and QoE.
Speaker Bio- Karl Kuhn is a Principal Solutions Architect at Telestream specializing in next gen test and measurement of ST 2110 IP, ST 2059 PTP, 4K and UHD, HDR and WCG, and transmission. He launched his career at Tektronix in 2000. Prior to Tektronix he was the lead Video Test Engineer for IBM in their Digital Video Development Laboratory in Bethesda, MD. Karl holds 3 U.S. patents and 1 Japanese patent that cover In-service Testing of Digital Broadcast Video. He is a contributing author for the 11th Edition of the NAB Handbook responsible for chapter 2.9 covering Digital Video Standards and Practices. He is the SMPTE Eastern Region Governor and Past SMPTE North American Sections Director. In 2015 Karl was raised to SMPTE Fellow. He is also a Certified Project Management Professional thru PMI and the George Washington University.
Microsoft Teams meeting
Join on your computer or mobile app
Click here to join the meeting

Chapter 2 Mailing List
SBE Chapter two has an announce only mailing list, which is used to notify members and guests of upcoming chapter two meetings. It is a low volume list, you will get notices of upcoming meetings a week or so in advance and the day before the meeting.
Position Offered
IT Technologist
Full Time RegularTechnical
Jenkins Township, PA, US
6 days agoRequisition ID: 1008
Salary Range:$15.0000 To 21.0000 Hourly
Who we are: WVIA is the PBS and NPR affiliate serving over 22 counties in northeastern and central Pennsylvania. For over 50 years WVIA has been committed to serving the people by offering informational, educational, and entertaining content that enriches and expands viewpoints and serves as a catalyst for positive change. WVIA television channels include WVIA TV, WVIA PBS Kids 24/7, and WVIA Create. WVIA's radio channels include WVIA Radio, WVIA HD2 and the Chiaroscuro Channel. WVIA's programs can also be found streaming live and on-demand on wvia.org and the WVIA app. We are located in Pittston, PA, just minutes from Interstate 81 and the Pennsylvania Turnpike.
What is the role?: The IT Technologist installs and maintains computer and broadcast engineering systems and networks aiming for the highest functionality for all users. The IT Technologist also provides excellent customer service to end users.
What are the role responsibilities?
Troubleshoot, maintain, and document all end-user equipment and applications, including but not limited to server setup, hardware and software maintenance, network administration, desktop support and network support.
Research and respond to service desk requests to all end users by providing customer-focused support.
Develop and maintain local networks in ways that optimize performance
Ensure security and privacy of networks and computer systems
Follow through on various IT projects to investigate and propose solutions to better environment.
Adhere to all standards, policies and procedures associated with confidentiality and company operations.
Additional duties as requested
Who succeeds in this role?
Associate degree or greater in information technology preferred.
Minimum of two years' experience in networking and troubleshooting systems.
Knowledge of video and or audio systems such as those used in radio and television broadcasting and
Prior experience with programming in Visual Studio would be a plus.
Familiar with a range of software and hardware.
Initiative to research and find answers to issues.
Professional working attitude.
Good communication skills including technical writing.
Excellent organization and time management skills.
Must possess the ability to work on-call, night and weekends as requested.
What are some of the benefits at WVIA?
A competitive base salary
A low-cost medical plan with a Health Reimbursement Account
A dental plan with orthodontics
A retirement plan with a company match
Disability and life insurance, including buy-up options
Generous paid time off
Amazing colleagues who believe in the mission of WVIA in service to our members
WVIA is an Equal Opportunity Employer and does not discriminate in employment practices based on any protected category. Minority groups are encouraged to apply. Upon request, reasonable accommodations in the application process will be provided to those with disabilities.
Joseph A. Glynn, CPBE
Chief Technology Officer
WVIA
100 WVIA Way
Pittston, PA 18640
570-602-1170
2021 Pennsylvania EAS RMT Schedule
| Date | Time | Day/Night | Sent via |
| --- | --- | --- | --- |
| January 21 | 9:05 AM | Day | EMnet |
| February 18 | 4:15 AM | Night | EMnet |
| March 18 | 9:15 AM | Day | EMnet |
| April 15 | 12:35 AM | Night | EMnet |
| May 20 | 10:05 AM | Day | EMnet |
| June 17 | 4:30 AM | Night | EMnet |
| July 15 | 10:15 AM | Day | EMnet |
| August 19 | 12:45 AM | Night | EMnet |
| September 16 | 10:30 AM | Day | EMnet |
| October 21 | 4:40 AM | Night | EMnet |
| November 18 | 10:45 AM | Day | EMnet |
| December 16 | 4:45 AM | Night | EMnet |
Free Rides
Any retired member of SBE needing a ride to a meeting, please contact any current SBE officer.
Minutes

Chapter Two Bylaws
Chapter 2 Bylaws adopted 16 September 2020

Tech Tips
Taming Windows 10 Follow the link to make Windows 10 behave more like Windows 7 without all the bloatware and spying. If you have any tips for fellow engineers that you would like to share on this web site email
SBE Certification Exam Schedule for 2021
| | | |
| --- | --- | --- |
| Exam Dates | Location | Application Deadline |
| February 5-15, 2021 | Local Chapters | December 31, 2020 |
| June 4-14, 2021 | Local Chapters | April 16, 2021 |
| August 6-16, 2021 | Local Chapters | June 11, 2021 |
| November 5-15, 2021 | Local Chapters | September 10, 2021 |
For information on certification or to schedule an exam call:

Robert Reite 570-655-2880


Scholarship

The Society of Broadcast Engineers, Chapter 2 scholarship is awarded to a student in the Electronic Technology Program at Johnson College with recognized technical aptitude and scholastic achievement.

These fine companies provide sponsorship of SBE Chapter 2. Please show them
you appreciation by keeping them in mind when you make your next purchase.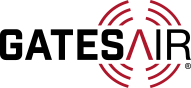 Society of Broadcast Engineers Chapter 2
200 W. Main St.
Nanticoke, PA 18634-1407
Officers for 2020

Chairman
Al Kornak

Vice Chairman
Joesph Glynn
.

Secretary
Bob Reite, CBT
570-655-2880

Treasurer
Jon Koons
570-602-01171

Frequency Coordinator for Northeastern PA
Mike Morkavage

If you would like to contribute to your local SBE Chapter web site, e-mail your article to our webmaster at:

,

Questions about writing or submitting articles call:
(570) 655-2880